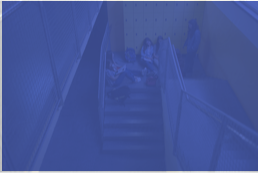 Founded in 2000, Dayspring Academy is a fast-growing public charter school in Port Richey, Florida, with a unique mission for education and the arts. We spoke recently with Aaron White, Director of IT at Dayspring Academy about his vision for taking each of their three campuses digital.
"As a small charter school, we don't have a lot of the financial resources available to the rest of the district, so we needed to find a way to operate as efficiently as possible, " said White. "Our students and teachers had already gone digital through our 1:1 iPad initiative and our digital curriculum, but we were still managing our back-office with the same paper-based processes we were using when we started almost 20 years ago. This made it impossible to track our processes to see where things were being held up.
The Challenge
As a school with a specific art-focused mission and curriculum, the teachers at Dayspring Academy need a lot of art supplies. This means administration at Dayspring needs to PURCHASE a lot of art supplies throughout the year.
"As we have expanded to multiple locations, the administration had really started to feel the pain of all these little operational inefficiencies," said White.
Managing purchase orders with paper forms had become too time consuming for school administrators, plus there was no easy way for them to track which orders had been fulfilled which slowed the purchasing process. Additionally, teachers were frustrated about the lack of communication on when orders were completed.
Disparate Processes and Technology
Before addressing this challenge, Dayspring needed to get a better understanding of their current processes. "I never realized paperwork would go through so many hands until we sat down and mapped it out," said White. "For us, getting to know the needs of all the stakeholders was key to solving this challenge. We needed to know when orders would come in, when the front-office needed to be notified and when orders were approved, so we really needed to think through or process and procedures for submitting orders."
Dayspring had tried to modernize their forms in the past using a variety of free form tools. However, they lacked all of the functionality needed to manage their most complex processes. "We had one solution for forms, but it didn't allow for conditional routing or e-signatures," added White. "We tried to cobble together a few add-ons to make it work, but ultimately it became too cumbersome to manage this using multiple solutions. We needed an all-in-one solution."
The Solution
"As soon as we saw the Informed K12 solution, we could literally visualize how to manage the entire process from end-to-end," said White. "We could tell right away that this would allow us to save a lot of time and a lot of money."
However, despite meeting all the functional needs Dayspring required, White admitted that getting started was not so simple. "Trying to implement the solution really exposed the fact that each of our campuses had slightly different processes, which required us to rethink how we would implement a solution like Informed K12," said White. "We had to retrain some of our administrative staff and this resulted in some changes to our initial Informed K12 forms, but luckily we received support from Informed K12 to implement the changes."
With the benefit of additional product training and new step-by-step documentation and guidance, adding more forms in the future would be easier according to White. However, with this initial experience behind him, White knows now that the key to success lies in how well change is communicated to end-users and administrative staff.
The Results
For Dayspring Academy, success was defined by how easily they were able to notify staff when new purchase orders came in and whether or not they could track the status of requests. "Previously, we had no data on where things were being held up, but now we know instantly whether or not something gets signed and approved, and where we may be seeing bottlenecks so we can tweak our processes."
Additionally, teachers are much happier with the new online purchase orders. "It's fast!" said one teacher as he visited White's office.
"I work with a lot of other charter schools in the area working on professional development," said White. "Many are still trying to figure out the best way to optimize their back-office processes, and when I tell them about the success we've had with Informed K12 they're amazed."
Prior to implementing Informed K12, White estimated that their typical purchase order requests would be fulfilled in about two weeks. "We'd spend a week to collect the forms and another week on ordering. Today we've cut that in half so that it takes less than a week to complete," adds White. "Teachers love that it's easy to use and we as administrators appreciate how it has helped us improve communication and speed for serving our staff."