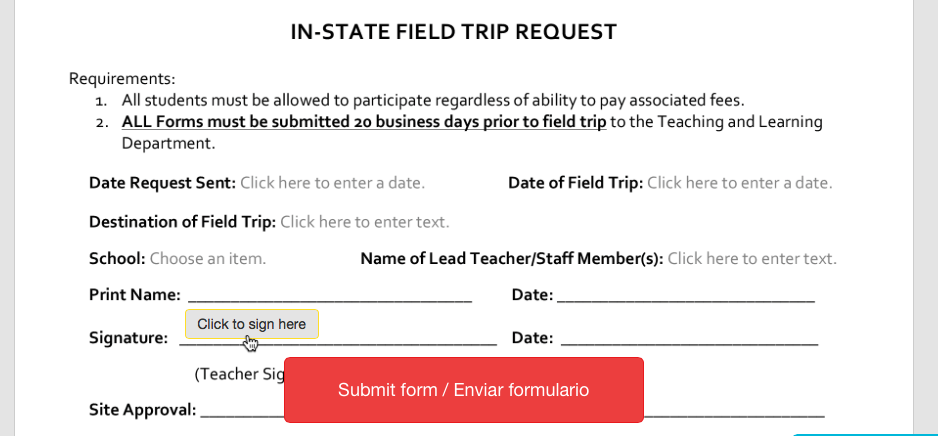 At Informed K12, the majority of our new product releases come from our superstar district partners' suggestions. Our goal is to enhance our platform so that it evolves to meet their ever-changing needs, is simple to use, and always exceeds the highest security standards.
Today, we're excited to launch our brand new Saved Signatures feature (read: faster approvals). One-click signing? You got it.
Here's how it works
Hermione, Youth Services Coordinator at Hogwarts Unified School District, has several field trip request forms to approve for an upcoming trip to the local museum. With Informed K12's new Saved Signatures feature, rather than open each form's signature field, type in or draw her name, and hit submit, Hermione can sign each form with a single click of her mouse.
Hermione clicks on the signature field.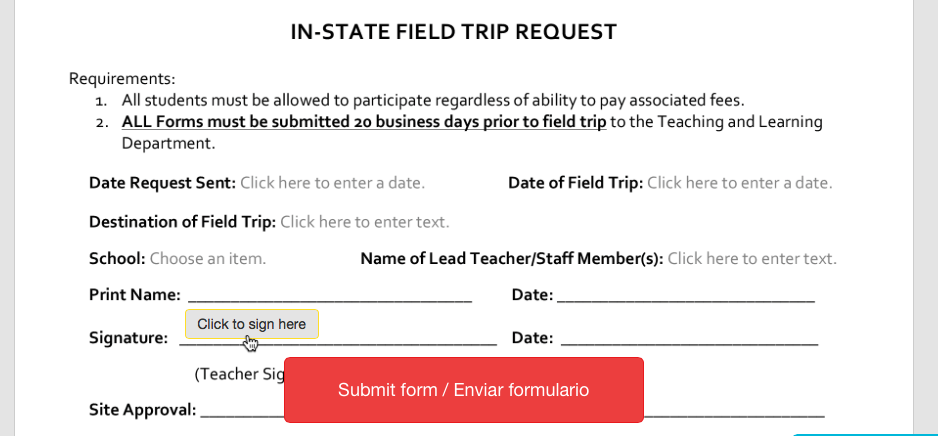 Types in her name…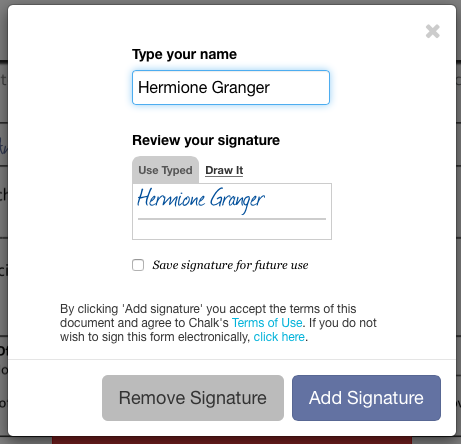 … or draws her signature using her mouse.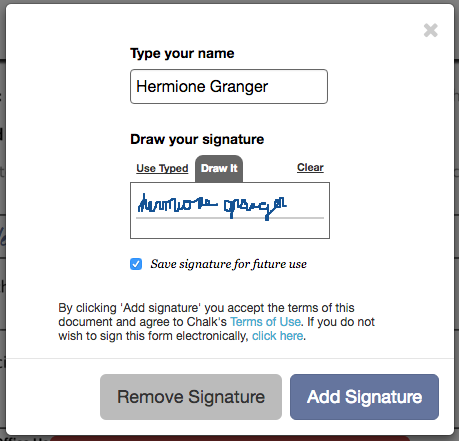 She clicks on the checkbox for "Save signature for future use" followed by "Add Signature." And there you have it. Her signature is saved for ongoing one-click signing, making Informed K12's online approvals even simpler.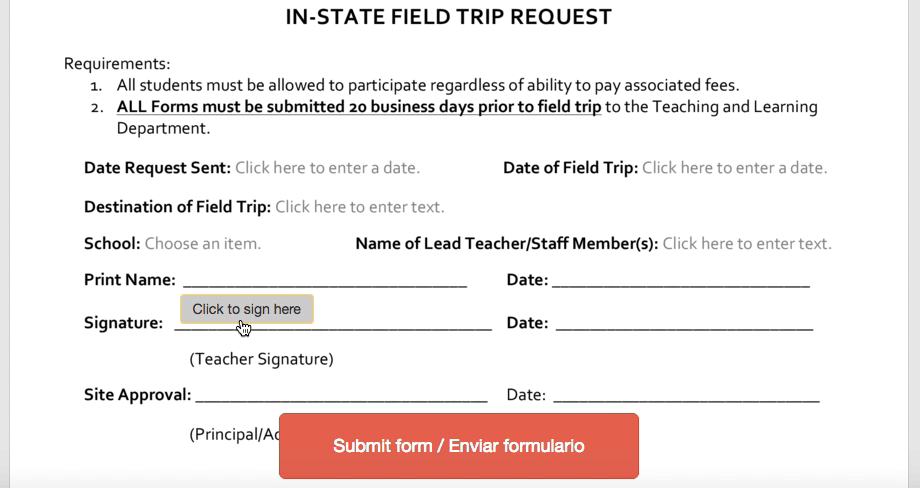 Mulitple approvals
Oftentimes, school approvals require several signatures. Hermione has another form that must be routed to Ron Weasley and then to Harry Potter for their approvalsbefore the authorization process is complete. Form managers Ron and Harry can now sign the form with one click as well. When you factor in the number of approvers providing consent and the number of forms these form managers sign each year, the saved clicks add up!
It's about time
Informed K12's new Saved Signatures feature gives district administrators their time back, allowing them to focus on other tasks that more directly contribute to better outcomes for their classrooms and students.
Completely secure
Our new Saved Signatures feature also complies with the federal ESIGN Act, guaranteeing the highest confidentiality, integrity, and enforceability of each approval.
Work faster and smarter
Informed K12 helps districts be more efficient as they navigate the critical approval processes that are central to well-functioning school systems. And with the addition of Saved Signatures, Informed K12's easy approval processes and workflows just got even easier.
What are some ways you use Informed K12 to get off paper and speed up your workflow? Share your tips in the comments section below!