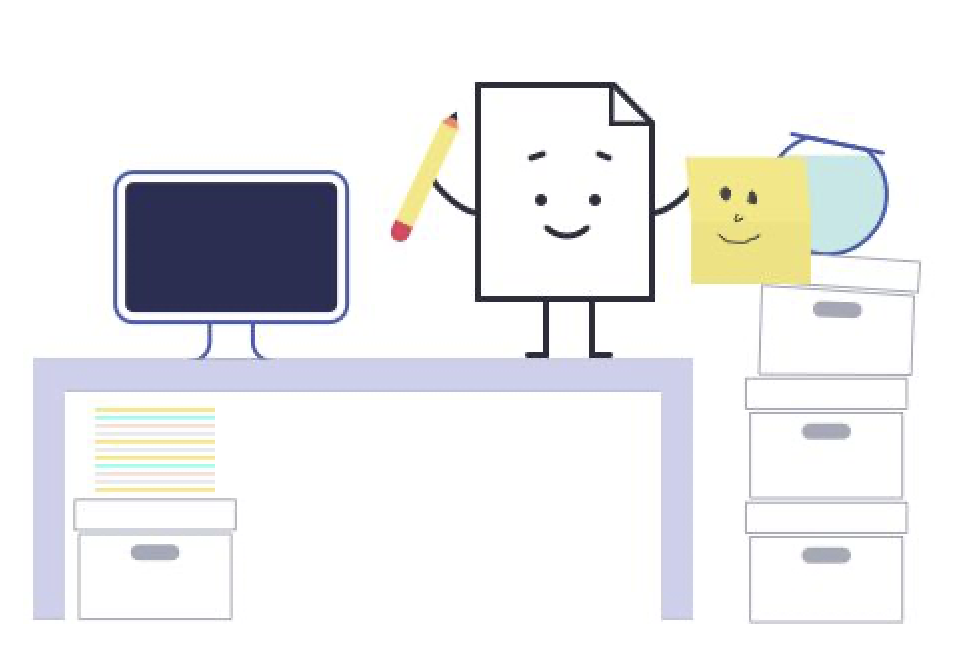 This blog post was written in conjunction with our DEI Working Group. This post will be in a series of posts about how to transition into tech and help shed light on common best practices in the tech industry
We know that there are a lot of terms, processes and tools that are unique to tech companies. If you aren't actively working in tech, these might be unfamiliar and can be a barrier to entry into a job at a tech company. This blog post will review 3 Things You Might Not Know About Tech covering common interview questions and preparation, acronyms and tools.
Common Interview Questions and Preparation
There's a lot of advice out there about how to best prepare for an interview, ranging from general advice that applies across industries to specific advice for interviewing at a SaaS company (see section below for acronym definitions). Our Interview Prep Guide provides an excellent overview of our interview process, but this section will go into more detail.
At Informed K12, we find this to be a more equitable approach to evaluating skills rather than relying solely on a candidate's resume or previous work experience. For example, you may not be familiar with a particular sales methodology or even have SaaS sales experience, but a cold calling roleplay may allow you to show how your previous experiences in education or customer service have equipped you with expertise in asking discovery questions or handling objections.
The format of a skills-based interview can vary between roles, and even vary between interviews for the same role. While an engineering candidate may have a take-home project designed to be done in a few hours, a customer success candidate may have to complete an exercise on the spot. For some roles, the ability to think quickly on your feet is vital (customer success and sales), while other roles may require the ability to work on long-term projects independently (engineering).
Alphabet Soup: Common Acronyms
There are a lot of acronyms in tech - it's hard to keep track of this alphabet soup! Here's an overview of the acronyms and terms you'll hear at tech companies.
This is a way of delivering applications over the Internet as a service. Instead of installing and maintaining software, you access it via the internet, freeing yourself from complex software and hardware management.
ARR -

A

nnual

R

ecurring

R

evenue

For SAAS companies, this is a key metric they use to look at subscription money that comes into the company

NPS - N

et

P

romoter

S

core

NPS is basically a survey used by SAAS companies. This survey typically takes the form of a single survey question asking respondents to rate the likelihood that they would recommend a company, product, or a service to a friend or colleague.
https://www.netigate.net/customer-experience/net-promoter-score-solutions/
KPI - Key Performance Indicator

Key performance indicators (KPIs) measure a company's success versus a set of targets, objectives, or industry peers.


There are a number of different ways KPI can show up in SAAS companies as in revenue operations, customer metrics, or process performance metrics
Check out these common tools and additional resources about the tools you'll commonly find working at a tech company. A great way to bolster your resume is by taking some of these free courses and certifications.
Google Workspace (formerly Gsuite)

Google Workplace Learning Center

Google Workspace allows teams of all sizes to connect, create, and collaborate. Some common tools include GMail,Hangouts, Calendar, Docs, and Sheets.
Slack -

What is Slack?

How to use Slack -

Your quick start guide

Slack is a messaging app for business that connects people to the information they need. You can think of this like AIM but for work.



Slack helps you work in a more connected, flexible, and inclusive way.



You can even schedule messages if you're working across different time zones, share statuses so folks know if you're OOO, make calls, integrate your calendar, and even send gifs and reactions!
Salesforce -

Trailhead

,

What is Salesforce?


Different companies use Salesforce in different ways but in short, Salesforce services allow businesses to use cloud technology to better connect with partners, customers, and potential customers. Using the Salesforce CRM, companies can track customer activity, market to customers, and many more services.
Hubspot -

Free Courses + Certifications

,

What is Hubspot?

HubSpot is a CRM platform that brings everything scaling companies need to deliver a best-in-class customer experience into one place.


Many sales teams use HubSpot to easily manage and complete their daily tasks, including sending emails to prospects, making calls, and booking meetings.


Free Tools -