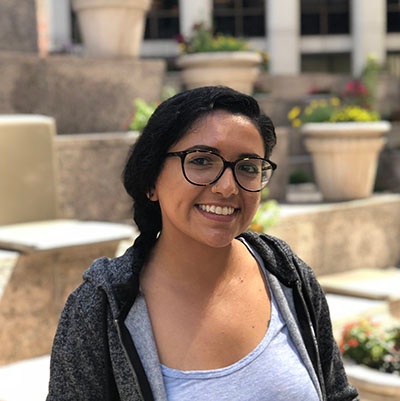 Coming to my last few days here at Informed K12, this blog marks the end of my internship with the company. This was my first internship in the role of business operations intern, but most importantly, my first internship ever!
Before Informed K12
My prior experience revolved around mentoring, planning activities, and teaching. I saw the call for business operations intern, and although I had nothing business related in my resume I decided to apply. My main idea was that it required some spreadsheet work and organizing data. I am always willing to try something new, but most importantly I am always willing to learn.
My time at Informed K12
Work Culture
Walking into the office, everyone is already tackling the day's tasks. Even on days that I would come in earlier than usual, someone is on a call, some are already in a meeting, and someone is making their breakfast in the office kitchen to kick-start their day. There is a strong work ethic here and it sheds light on how the employees really care about their job and the company. Everyone is also very responsive and supportive of one another. We use Slack to communicate and get quick replies within minutes. If there needs to be more discussion, you are welcome to schedule time and add to their calendar to ensure attention to your thoughts, concerns, ideas, etc. It took me some time to request time from people because I didn't want to bother them, but when I got a little more comfortable everyone was welcoming to my questions and my ideas.
Social Culture
The social culture at Informed K12 has helped me form meaningful connections with full-time employees within the company. Every month there is a company happy hour in a different location, close enough for everyone to easily join in after office hours. I was able to join two company happy hours where I got to know my co-workers in an out-of-office setting. One of my favorite events was going to the company retreat. The retreat took place in Sonoma and although we had designated time for meetings and workshops, it was done in an interactive way that was fun. There were team competitions, poster making, and story creating. I loved being away from the bustling, crowded city for a couple days in the mountains. Lastly, for myself and the engineering intern, we had designated coffee dates where we sat with one full-time employee for coffee and could ask and talk about anything. Most of the conversations involved their career path and getting advice on our worries during and after college.
What I Loved about Informed K12
Continuous Learning
One of the small details that attracted me to the company was the fact that many of its employees came from a variety of backgrounds and some jumping into completely new work fields prior to their current role. For example, we had a previous teacher who now works on onboarding clients. The team is diverse in many different ways which allows for a mix of new ideas. Being open to continuous learning was encouraged. At the end of every week, I either learned something new or I had the opportunity to teach something new to one of my coworkers. In a lot of my work, I had the ability to play around with different tools such as Excel, Salesforce, etc. that would spark different paths to take on the task.
Flexibility
I came into the company as one of the first interns of the company. I had a lot of room and flexibility to shape this internship and do what I wanted to do. This freedom might be quite daunting to those who like clear-cut plans and schedules, but I love a challenge. I am adaptable and comfortable with ambiguity which allowed me to explore and learn about the many positions the company has to offer. While some days I might be diving into Salesforce reports, other days I helped customer support with form refreshes and learning about the product. As a college student with an indecisive mind and various interests in different fields, being able to shadow the different roles and talk to my coworkers through coffee dates gave me a hopeful view on my future career.
Diversity and Inclusion
One of my biggest concerns with the tech industry is the toxic work environment that I hear buzzing around or the frat boy work culture, but that was never an issue here. With a small company like Informed K12, it was refreshing to see that from the start it aims for diversity. Through my time here, we had a workshop hosted by Code2040 to tackle the biases that we may or not have known. Along with the workshop, the company partnered with Techqueria, a Latinx in tech organization, to host a networking event for recruiting within the Latinx community. The company and the people really care about these issues which makes it a great place.
After Informed K12
I will be going back to school at the University of San Francisco to finish up my final year. Working for Informed K12 has been a memorable experience, filled with many opportunities for
professional and personal growth. I feel more confident in my abilities and more business related lingo that will come in handy as I step into the workforce. My time here has also brought new friendships and connections that I hope will stay in touch. All in all, I definitely couldn't be happier with my first internship experience and sad to be leaving so soon.