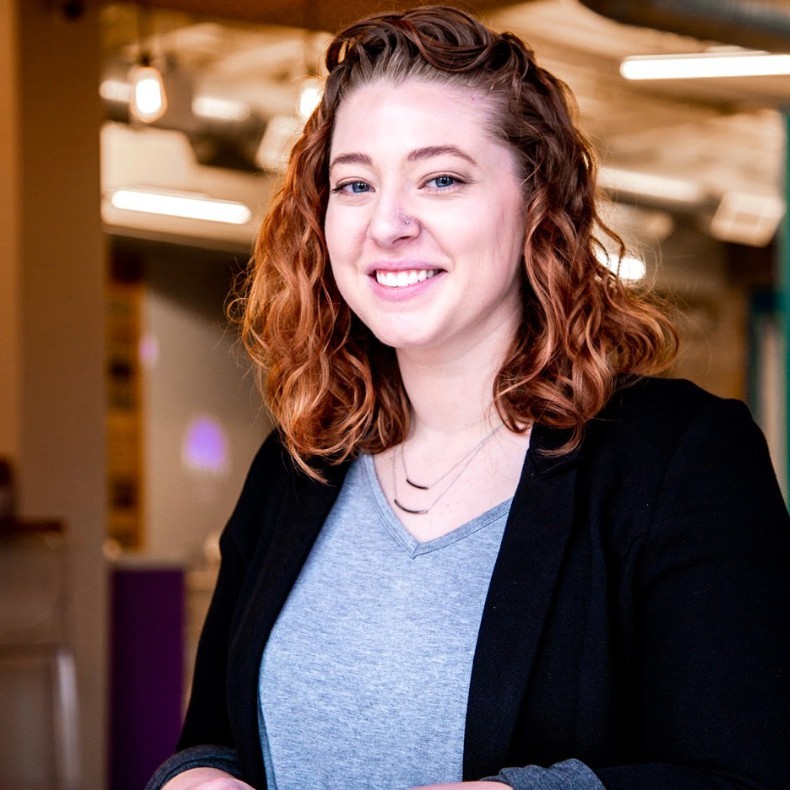 We're excited to interview our Senior Manager, Revenue Operations, Kirsten Brenner about culture at Informed K12!
What is your title, and how long have you worked here?
Senior Manager, Revenue Operations. Started October 4th, 2021 (so 5 months).
Talk a bit about what you do in your role.
I support the success of the Sales and Customer Success teams through optimized and well documented processes, systems and technical support, data insights and reporting, and training and enablement. My goal is to reduce the learning curve and administrative burden so that revenue team members can ramp quickly and execute on their tasks more effectively, while tracking data that helps inform on revenue performance and other key company metrics.
How did you end up at Informed K12?
I saw the job posting in a newsletter for an operations group I'm in and was immediately drawn to the opportunity. My early education played a significant role in who I am today and as a result I have a strong personal interest in supporting education and the incredible people helping to facilitate the learning process and growth process for students. I have also found I very much enjoy the startup environment and was excited at the prospect of joining a company I could grow with and have the opportunity to significantly impact. My excitement grew with every step of the interview process. It was clear from each person I talked to that this was a company who placed great value on their clients and employees, and who wanted to continue growing for the right reasons. I was incredibly happy when I received my offer and still have that feeling today.
What has stood out to you about the culture at Informed K12?
If I were to describe the culture at Informed K12 in one word, it would be genuine. From my first day to today, each person I've interacted with has been a genuinely kind, considerate, and hardworking person. They are willing to assist, collaborate, learn from, and support each other as we work towards our goals and it creates such a positive work environment. I have experienced similar attributes at past companies, but never to this degree. I truly feel I could have a positive and productive conversation with every member of Informed K12 and that is a one of one experience.
This mindset is definitely driven by the tone set by our leadership team. One of the statements that has stuck with me from my interview with Sarah and Qian is that they are intentional about the company's growth because they want to do what is best for our clients and our employees. I feel like each day I learn of a new way Informed K12 is living that statement. From the intentional development of our product, to the explicit focus on DE&I practice and education, to the small things we do to help with work life balance, I can truly say that I have not experienced a more genuine culture. It has been a refreshing experience to be so supported in my work and professional development, and to be a part of such a diverse and open team.
What's been the most important thing you've learned thus far at Informed K12?
One of the most important things I've learned so far is how much diversity truly influences the culture and success of an organization. It is evident that Informed K12 has put an emphasis on the importance of diversity from the beginning and continues to actively work on sustaining an inclusive environment for our employees. I attribute much of the positive culture I've experienced to the intentionality behind the people we hire and the attentiveness to facilitating an open dialog, listening, empathizing, and educating. I believe this also translates into the quality and vision of our product and how we interact with our clients. I have been a part of many organizations that were working towards a diverse and equitable environment, but this is my first experience being a part of a company that has already achieved a deep level of diversity, equity, and inclusion and I can absolutely see the difference it makes.
What are you most excited about that's coming up for you at work?
Revenue Operations as a focused function is new to Informed K12, so there is a lot to be excited for. Many of my upcoming projects will have a direct impact on the day to day tasks of the operations, sales, and customer success teams, so I am really excited to be implementing some processes and automations to give them time back in their day while also giving us more of the data we need to run the business. I very much like to "nerd-out" on these types of projects and it provides a great opportunity for me to collaborate with other team members.
I am also looking forward to expanding our revenue operations team. I am excited for the momentum we can drive to accelerate revenue growth and for the increased value we can provide to our internal stakeholders and our clients.