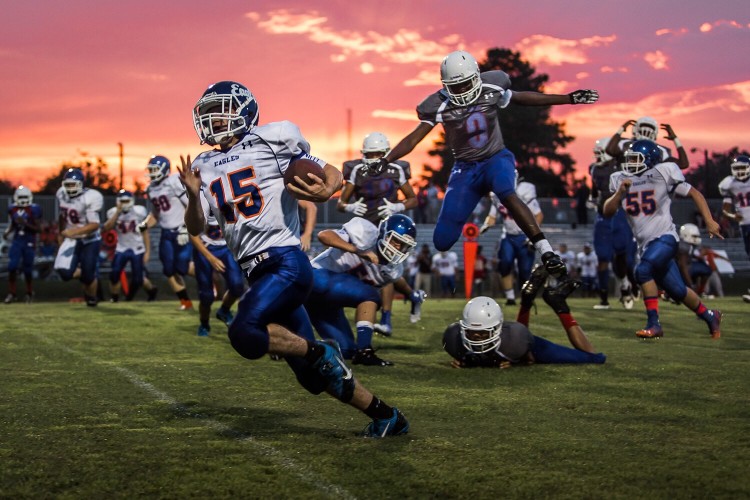 Located in New York State's Hudson Valley, Lakeland Central School District is the largest suburban school district in Westchester County with 5 elementary schools, 1 middle school and 2 high schools serving students in six different towns, including parts of neighboring Putnam County.
With nearly 6,000 students enrolled across all of their sites, the district offers more than 80 interscholastic sports programs for students in grades 7-12. By law, the district needed to collect clearances from each student wanting to try out for one of their three athletic seasons, but with some schools having as many as 400 student athletes per season the process of managing these clearances became too cumbersome for staff and parents to manage.
The Challenge
"We needed three signatures and approvals for each form we'd receive," said Mary Beth Guyett, school nursing supervisor at Lakeland. "Just in order to prepare for the Fall athletics season, we'd have to call parents and staff into the central office over the summer in order to complete the necessary paperwork."
Each year, the administrative staff at Lakeland would receive complaints from parents who would have to disrupt vacation or work schedules in order to complete their forms. "We knew there had to be a better way, so we looked to technology to see if we could bring these forms online and reduce the amount of time parents and staff needed to spend to complete these necessary forms," added Guyett.
The Solution
To help solve this dilemma, Guyett partnered with Rebecca Carcova, Webmaster at Lakeland to evaluate potential solutions. As part of her responsibilities in the district, Carcova manages social media and digital communications so she was interested in finding better ways to engage students and parents in this process.
"Not only was the paper-based process cumbersome, we noticed that people would often miss deadlines or paper forms would get lost so they'd have to start over again," said Carcova. "By the time a form is complete, it has to go through parents, school nurses, doctors and coaching staff...there's a lot of potential for things to get stuck during those hand-offs."
After evaluating their options, Lakeland selected Chalk Schools to bring their paper-based forms online. "We liked that we could start with our existing forms, which made the transition more seamless and familiar for our parents," said Guyett.
Once forms were digitized, Carcova could integrate them into her communications plans across the district's social media sites, including Facebook, and their monthly email newsletters. "Compared to mailing out paper forms, this allowed us to make sure we alerted as many of our parents as possible in a timely manner about the due dates for specific forms," said Carcova.
The Results
After implementing digital forms with Chalk to manage their athletic clearances, Lakeland was surprised at the response from parents and staff. "They were all so thankful that they no longer had to come to drop off forms or risk losing forms that were sent home," said Guyett. "Plus, our response times improved significantly and the process now takes a lot less time to complete than it ever did before."
However, Lakeland did not stop there. Having seen the results of taking their athletic forms online, Carcova realized there were many other potential applications across the district. "Each year, we collect basic information from students during the enrollment process, we were doing this on paper too, but much of that information would need to get digitized in order to go into our student information system," said Carcova.
Due to the ease of use of the Chalk Schools platform, Carcova was able to help digitize the school district's registration packets, thus realizing even greater efficiency for the district. "Not only has this streamlined the collection of data, but now I can easily download and access data to show our principal's who has accepted media clearance forms, for example."
With two successful implementations of Chalk Forms, the district also took their emergency contact forms online with Chalk as well. The district even began using forms to assist their guidance department in managing add/drop class registration for students at the beginning of the school year. Next up, they hope to explore other use cases, such as taking their facilities requests online.
"The ease of use and the affordability of Chalk Schools has really made it easy for us to think of new ways to do more with our resources and reduce waste," said Carcova.