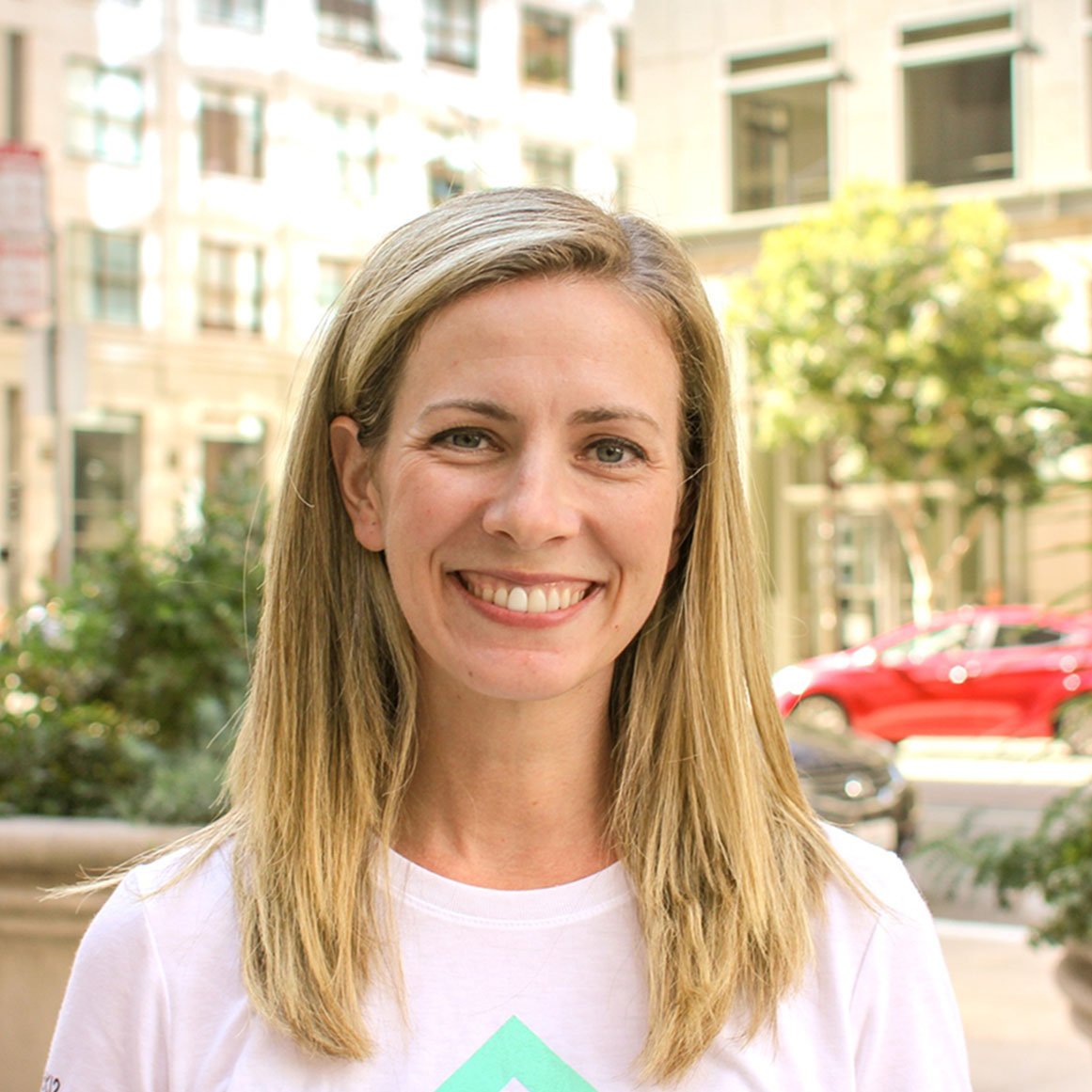 What is your title, and how long have you worked here?
I've worked at Informed K12 since August 2019 and while my formal title is Head of Sales, I consider our team to be more focused on building strong partnerships with school districts - not selling for the sake of revenue.
How did you end up at Informed K12?
A friend from business school introduced me to Qian in 2017. I'd been working in the education sector for about 8 years at that point, so we had lots to talk about from an industry perspective. We were also both at the beginning of building families, so we had a lot to connect on personally, as well. We stayed in touch and in 2019 the stars aligned and she invited me to interview for this position. It was a tough interview process, but I'm so glad it worked out. It's my favorite job I've ever had.
What trait makes you good at your job?
I've always been a good listener. I think I'm good at qualifying what I *think* I'm hearing against what someone is wanting to communicate and reach a good understanding of their needs in that way. I think this helps on the client side, but also on the management side and in working with other departments within the organization. My hope is that my clients and colleagues always feel comfortable expressing their opinions and ideas and that I can help them feel heard.
What's been the most important thing you've learned in your time here?
If you do good work with high integrity, referrals will happen naturally. I've always believed this, but the way it materializes here makes me feel proud that we are connecting districts with a solution that is proven to help them operate better.
What's the best thing that's happened to you in the last three days?
I'm lucky. I have good things happening every day. Today a district that we have been really wanting to work with came back to us with a plan for how to get a pilot contract done by the end of the year. They have almost all their essential HR processes on paper and they lose a lot of paperwork, which really slows them down, so I'm excited we may be able to start their project in the next few weeks (after months of conversations).
What is your favorite company/team thing?
At our All Hands meeting, the opening slide has everyone's picture on it and every week someone from the company picks a quote to go on the slide and they get a few minutes to talk about why they chose the quote and what it means to them. I like getting that little glimpse into who they are. For example, one of our new employees put up a quote from Avatar Aang (from Nickelodeon's show "Avatar: The Last Airbender") -- I'm a huge fan of the show, too, so it was fun to get to bond with her on the quote.
One thing that surprised you about working here?
It's really a culture of learning in a way I didn't expect. Everyone is so dedicated to the work we are doing and everyone pushes themselves to do hard things so that we can do this work even better. It's really unique to be in an environment that pushes you and also supports you along the way. Like, I don't always know how to do the things I'm being asked to do, but I know I have the support of the team as I'm figuring it out.
Want to work with Stef? We're hiring!