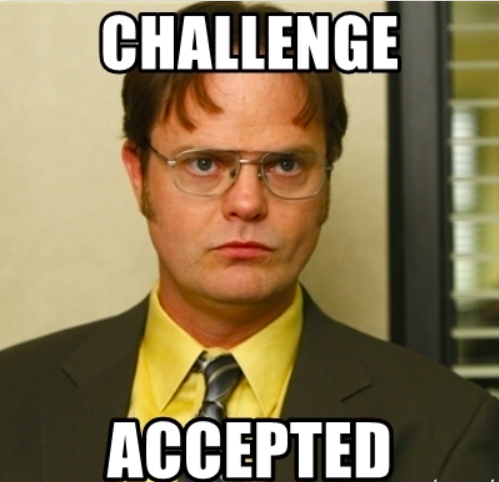 I've faced challenges in the past. It was challenging to apply to college, go to college, stay in college, find my first job, leave my first job, and... well, you get it. Being challenged isn't new to me. So, when our team challenged me to lead efforts to bring on new talent, I'd be lying if I said I wasn't scared.
Being the first in your family, community, or job to do something can be scary. You hold the expectations and aspirations of others on your shoulders and you're afraid to fail because it can feel like failing means people like you can't do something. This has been true for me and others like me, but it wasn't exactly why I was afraid to take this new challenge on.
My fear stemmed from how much Informed K12 matters to me. Informed K12 has been a great opportunity to advance my career. I've been trusted to build out processes, be a founding member of a brand new team, and have a voice in where the company is headed. I often tell my friends working here has been the equivalent of career steroids because I've learned and developed a ton in a relatively short amount of time. Yet, beyond how key Informed K12 has been to my professional development, it's not why this company actually matters to me.
I care about Informed K12 because it's the first place where I've felt completely comfortable being myself. In my previous jobs, I'd always felt like I had to hide parts of myself to get ahead or to be respected. When I joined the team here, it became clear to me that the founders were intentional in bringing people on that would contribute and thrive in an inclusive environment. Being immersed in this type of workplace not only encouraged me to be my real self at work, it also encouraged me to think about ways I could contribute to making this type of work environment the norm across tech.
Given this, when the team asked me to lead recruitment efforts I didn't want to fail them. They'd gone out of their way to support me, so I didn't want to fail at helping to build out our team. In my efforts to to build out our recruiting function, I reached out and connected with People Ops leaders. As helpful as they were, my biggest takeaway wasn't a particular outreach or talent management strategy. My biggest takeaway was that Informed K12 is different.
Informed K12 doesn't just screen for X years of experience or experience in a specific job function. If we just screened for this, we'd use a recruiting software to do the work for us. While skills are important, other things count just as much, if not more. We care deeply about things like drive, potential for growth and mission & values alignment.
Mission and values alignment means that we care about who you are and what you hope to accomplish in your career. We understand that every company is different, and what leads to success on one team could have the opposite effect on another team. We want to make sure your goals and work approach align with what we're trying to build and what we can offer you.
At the end of the day, we all know we're likely not going to be at the same company our entire lives. Still, there are certain places that can influence our paths through the opportunities they present to embark on challenging and meaningful work . Informed K12 has been that place for me and not only am I rising to the challenge of bringing new team members on, I'm excited to show people how special this team is.