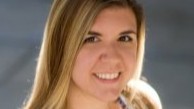 Located in Contra Costa County, California, San Ramon Valley Unified School District is a growing school district with nearly 32,000 students across 36 school sites. When Jocelyn Hillis, Information Systems Technician for the district, joined she saw plenty of opportunity to improve efficiency to help the district operate more efficiently.
We spoke to Hillis recently about her experience working with Informed K12, including some of the key drivers that led San Ramon to take their paperwork online.
Informed K12: How did you introduce the idea to your departments?
Hillis: I spent a lot of time with each stakeholder to really understand the problems they were trying to solve and get their buy-in for trying something new. After I got a sense of what each department valued, I worked with them to identify their top priority forms.
Having come from a corporate training background, I knew the importance of making sure we kept things interactive, so I took a train-the-trainer approach. One of the first things I did after spending a lot of time training myself and making sure I understood the product, was finding my power users in each department. I knew that if I could get them on board that it would be easier to get this adopted across departments.
Informed K12: What were some of the top challenges you were facing that lead you to implement Informed K12? Which processes specifically were most challenging for your organization?
Hillis: Lost paperwork, delays in processing as forms went from department to department through interoffice mail and frustration when sending back for updates or corrections to documents. However, we are also moving to become a paperless office which made this a perfect way of starting the initiative.
Informed K12: Why did San Ramon decide to go with Informed K12 to solve this problem?
Hillis: The ease of use and functionality fit what we needed as a district. Looking for a paperless workflow it had to be easy to use at all levels and provide a clean experience for all of our customers. Also the team at Informed K12 gave us confidence in how they listened to our needs and helped us see how they could support our initiatives.
Informed K12: Which form processes did the district decide to automate?
Hillis: We're working across multiple departments - including HR, business, accounting/payroll, education services, risk management, custodial and technology - to automate their processes. Some of these forms include: personnel requests, school trip requests, ethnicity and race, SPED contract information, vendor applications, professional growth course approvals, new hire packets, direct deposits, software requests, etc.
Informed K12: What do you hope to accomplish in your first year of using Informed K12?
Hillis: The top accomplishment is speed of process for our critical forms followed closely by reducing our printing costs. Beyond that, it will be good to track data so we can report on activity and analyze results.
Informed K12: How has the product improved your speed of processing forms so far?
Hillis: We get alerted whenever something is stuck so we are able to assess quickly to find out why and move forward. This has proven to make the timelines shorter as we have the ability to see where the form is at all times.
We'll be able to keep an eye on our queues to see how long things are taking.
I also keep an eye out for any feedback we get internally about the forms so that we can respond quickly to users' needs.
Informed K12: Do you have anything else you'd like to add about your experience?
Hillis: The whole team has been amazing. I have worked with several companies over my professional career and never had the support and service be as spot on as I have with Informed K12. The biggest statement I can say is that their time and attention to our needs as well as their want for feedback to always improve has proved to me time and time again this is the perfect solution for us.
Informed K12: Lastly, you'll be helping us host a webinar in the near future. What are some of the things you'll cover and what takeaways can the audience expect.
Hillis: During the webinar we'll be sharing a little bit about the change management process that we undertook at San Ramon when going digital with our paper forms.
We'll share a bit about lessons learned during our implementation and how my role as a "technology evangelist" served as a way to help coordinate our effort across the district. I'm looking forward to sharing our experience with the community and hearing some other best practices from attendees during our Q&A.
WANT TO LEARN MORE BEST PRACTICES FROM DISTRICTS LIKE YOURS?