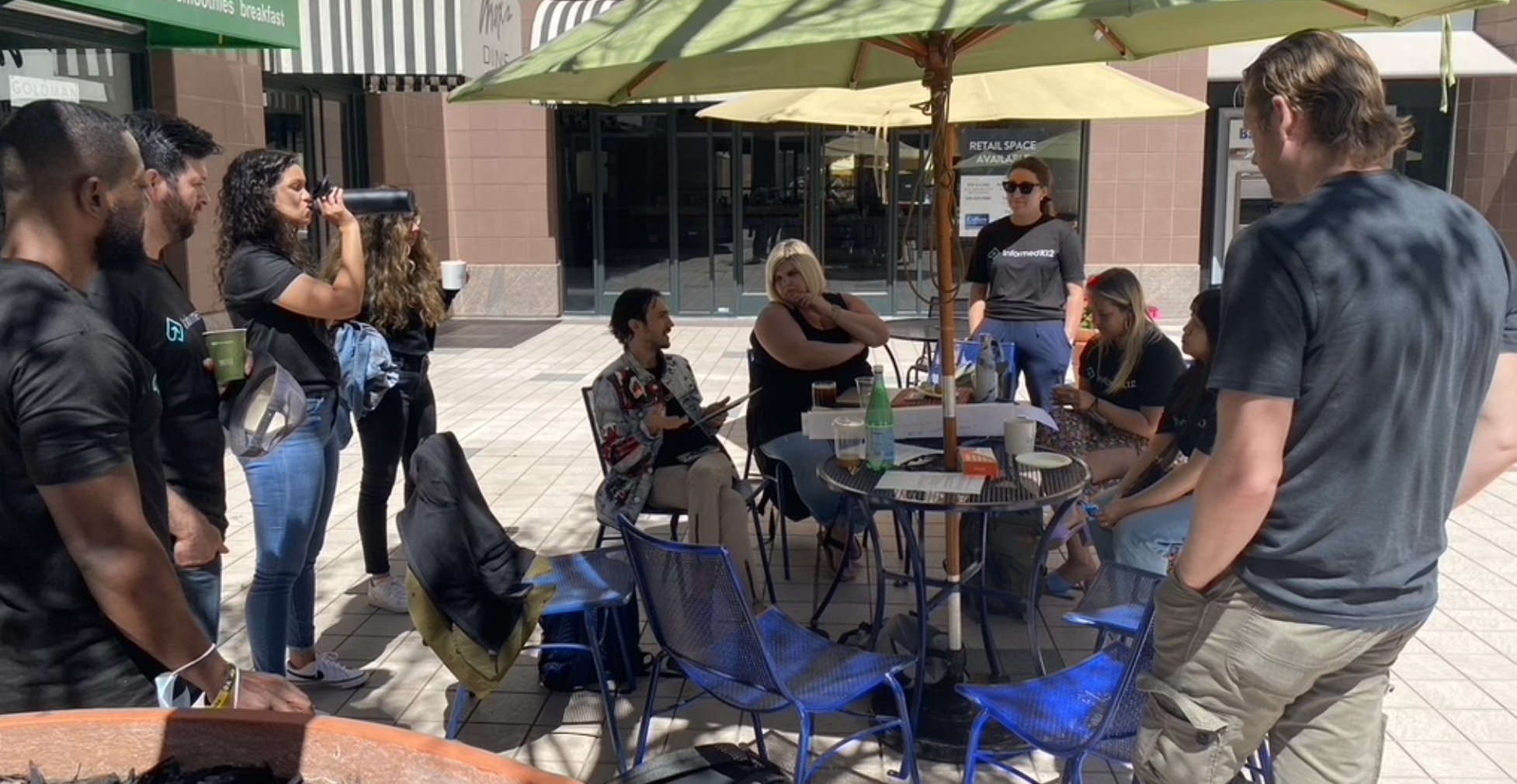 July - September have been some busy months for us at Informed K12! After our retreat, we wanted to make sure that we continued deepening relationships with our coworkers. To do this, we met up with each other in the cities that we live in, held virtual lunches and virtual celebrations to celebrate life events.
Read on to learn more about how we are prompting relationships with our employees throughout the year.
Salt Lake City Meetup
As a remote company, we have employees all over! Luckily, there are a few locations where we have "hubs" of Informed K12ers. In August, our employees in Salt Lake City met up for a Friday lunch.
As we continue to expand, it is important for us to facilitate Regional Meet Ups. We love having the opportunity to connect with our coworkers in person to develop relationships with our team members. Stay tuned for more information about how we will continue to build our regional hubs across the country.
Here's what our employees have to say about the regional meet ups (from left to right)
Marcie, Operations: I feel that meeting up with my coworkers will help me connect better with them remotely. It gave us the opportunity to brainstorm ideas, learn new things about each other, and overall build relationships, which I feel can be harder to do in a virtual world.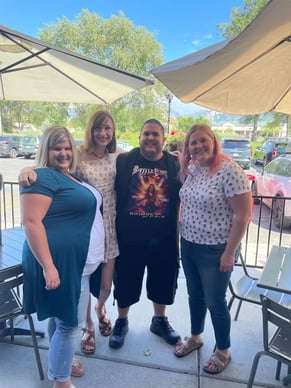 Lily, Engineering: It's so good to be able to see my coworkers, it really helps to have that in person connection when working remotely!"

Justin, Engineering: It was nice to chat with some of my coworkers in person
Miranda, Customer Success: Being able to work from home or remotely while also maintaining regular connections with the network of folks in my area through monthly lunches or working sessions is the best of all worlds!
#Informed-K12-Noire Virtual Lunch
We hosted our first #Informed-K12-Noire virtual lunch. Informed K12 Noire is a group for Black employees at Informed K12. Starting off a slack channel, Informed K12 Noire hosted their first Virtual Lunch together. We are excited to continue growing this community internally at Informed k12!
Alvin Lopes and Brianna Bolton gave us some thoughts about the #Informed-K12-Noire virtual lunch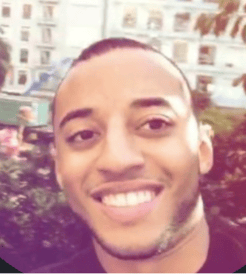 Alvin, Customer Success: I felt the lunch was a great way to connect with my coworkers on a more personal, cultural level. We get so caught up in work that we don't make time to connect with other folks in the company, so it was a great initiative to do just that! I look forward to more opportunities to learn more about my colleagues and continue to nurture our relationships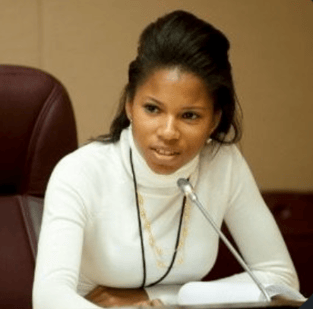 Brianna, Client Contract Specialist: Our theme for our lunch was your favorite soul food. One of the things that brings everyone together is food. It was really nice to share our stories about food and connect with coworkers on a new level. Food was the ice breaker, and from there we were able to expand into even more topics! I am so grateful to be on a team where people are open to sharing. Definitely looking forward to the next one!
Customer Success Team Baby Shower!
Two of our Customer Success team members welcomed new additions to their families! We hosted a surprise baby shower to celebrate their growing families. Here's what we did:
Guess which baby is which CS team member
Price is Right- Bonkers Baby Items (see below)
Silly baby stories from the CS team members
Collected a "diaper fund" from team members for our new parents to help with some essentials
Here's what Bridget, CS Team Lead had to say about the event. Our other team member who participated in the event is on maternity leave enjoying time with her newest family member :D
It was such a wonderful surprise to have the team celebrate the newest member of our family. One of the things I love the most about our team is that we take the time to acknowledge and celebrate important milestones folks are experiencing outside of work. Our CS team is especially fortunate to have some excellent event planners in our midst who organized some fun games and tasty treats.
Example of our Price is Right Bonkers Baby Items