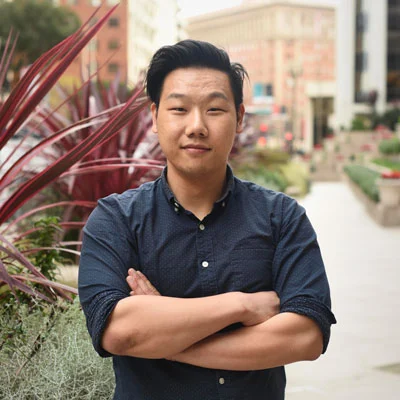 What is your title, and how long have you worked here?
My name is Justin Chou and I'm with the partnerships team as an account executive. I've been working with the fine folks at InformedK12 for 7 years and counting. In a previous life I was a marketing manager, Informedk12 gave me an opportunity to try something different.
What trait makes you good at your job?
I do my best work when I'm being diligent but having fun. Having a natural curiosity and a love for my craft are probably the two most helpful traits that I depend on. I definitely feel lucky to be working with our customers every day and getting to be a part of their world. I believe there's one person in every district that wishes they could use our platform. My job is to find that person and understand how we can help, and how to make this happen.
What's been the most important thing you've learned in your time here?
A mentor in the company taught me there's no substitute for integrity, every dollar should be an honest one. They also taught me that it's important to take care of yourself, our health and family always come first. In K12 everybody is an educator or learner so that naturally became part of our team culture. There have been so many other lessons along the way because everybody on the team is passionate about education we seem to all naturally learn from each other.
What's the best thing that's happened to you in the last three days?
We recently started a new partnership with the school district I grew up in. It was awesome to hear how excited they are to get started and I can't wait to see the success they're going to have. COVID has also created unexpected needs in K12 so it's exciting to see our customers adapt and use the platform in ways I never expected.
What is your favorite company/team thing?
It's awesome to have a team I can depend on and learn from. Everybody is a resource I can reach out to when I need help. Our office is right by the SF Ferry Building so we regularly have one-on-ones or take walks in the area. We have an awesome coffee spot nearby and humphry slocombe has an ice cream flavor called secret breakfast with bourbon and corn flakes.
One thing that surprised you about working here?
I'm surprised with the flexibility. I get to decide what I work on and when to move onto something new, it's safe to say there's no micromanaging. Another thing that surprises me is the diversity across the team. I've learned a lot by working with people with different backgrounds.
Intersted in working with Justin? We're hiring...