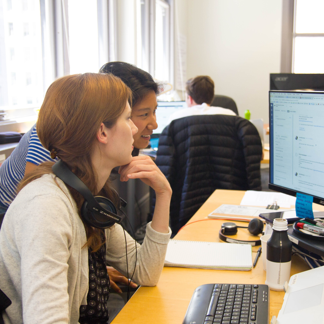 Earlier this week marked the original deadline for states to submit their ESSA plans to the federal government. While recent changes to the bill's accountability measures have extended the deadline for some, many state education agencies had already prepared draft plans they had intended to submit in order to comply with the original April 3 due date.
A few of the more notable state plans, include Tennessee's which has an emphasis on equity and creating access to opportunities, California's which looks at non-cognitive measures for gauging student success beyond academic achievement, and Colorado's which looks at a comprehensive school ratings system and emphasizes collaboration across groups of stakeholders. Illinois, like Tennessee, has a plan that's also focused on equity and even requires their lowest performing schools to undergo an "equity audit" and create a four-year improvement plan.
The new administration's push to relax the accountability oversight of ESSA has led some to fear that states may ignore inequity entirely within their plans. However, as demonstrated by some of the state plans submitted already, accountability and equity remain top-of-mind for state education agencies.
Defining Equity & Accountability
The key questions that remain: How exactly are we defining equity and how should states and districts be thinking about accountability?
Danielle Gonzales, assistant director for policy with the Education & Society Program at the Aspen Institute wrote recently on The 74 that "Equity is about much more than setting long-term goals for closing achievement gaps on state tests. The inequities that our students face are complex. Inequitable access to advanced coursework — as well as core subjects — persists. Low-income students and students of color also have inequitable access to high-speed internet, to safe passages like crosswalks and crossing guards, to after-school programs, to fair discipline practices, to high-quality pre-kindergarten, to counselors and career tech programs — the list can go on and on. These are challenges that state and local education leaders must consider, regardless of what happens with federal oversight."
To tackle the issue of inequity, according to Gonzales, state and district administrators must look at all facets of the education system - both inside and outside of the classroom. This puts a greater emphasis on all school administrators, whether they're working directly with students or managing the back-office, to think about how they're allocating resources and making decisions that could impact those that are traditionally underserved.
A Process-Driven Framework for Accountability
One approach to consider is to implement an accountability framework that includes process management as a key component to delivering better outcomes. Last month, the Center for American Progress, a nonpartisan think tank based in Washington, D.C., published a comprehensive report titled "A New Vision for School Accountability" which puts process improvement front-and-center in the discussion about school accountability.
The report notes, "In many ways, district-level processes can have the greatest impact on student outputs and outcomes. For example, among all in-school factors, research has shown teachers to have the greatest impact on student achievement.17 Additionally, low-income students and students of color are disproportionately taught by inexperienced, unqualified, or out-of-field teachers.18Districts, not states, control hiring, placement, and professional development processes. Therefore, accountability systems should measure district-level outputs such as equitable distribution of effective teachers and mastery of instructional practice."
FREE WHITE PAPER: SCHOOL DISTRICT PROCESSES & WORKFLOW BEST PRACTICES
Many ESSA plans rightfully look at desired outcomes and specific inputs that could lead to those outcomes, but the way to get their starts by looking at the processes for implementing those plans. The report's author's add:
Likewise, low-quality processes will likely lead to low-quality outcomes. It may be useful for states to describe the elements, listed below, of a high-quality process according to the literature on general process design:20
Consistency: States communicate to districts and school exactly what to expect in a timely manner.

Quality: Inputs and processes meet the needs of districts and schools.

Efficiency: Processes aim to minimize cost.

Effectiveness: Processes satisfy the goal of college and career readiness for all students.

21
While process improvement is part of a multilevel accountability matrix recommended by the Center of American Progress, it's one that is often overlooked in the discussion around school accountability, and yet its impact can be vast.
Without proper ways to assess and evaluate existing processes, a school or district's ability to do any capacity planning becomes extremely limited. This in turn impacts every aspect of school district operations ranging from teacher hiring, placement, onboarding and professional development, but also matters that impact student learning in less tangible ways, such as transportation, building maintenance, and technology infrastructure.
As states begin to rollout their plans, the implementation burden will ultimately fall on the schools and districts. Having a solid plan for improving their operational processes will lead to greater outcomes.