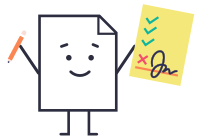 Three of our Account Executives recently had the opportunity to attend CASBO (California Association of School Business Officials) Conference. Please read below some of their insights and takeaways from this event!
What is the CASBO Conference and Why Did We Go?
CASBO is the California Association of School Business Officials. CASBO is dedicated to promoting excellence and professionalism in all aspects of school business. Founded in 1928, CASBO serves more than 24,000 members by providing certifications and training, promoting business best practices and creating opportunities for professional collaboration (CASBO Website). This conference is an opportunity to unite school business professionals to help hone skills, participate in leadership development and build networks.
We always love going to CASBO every year! Not only is this a chance for us to meet our current clients in person, but we love speaking to new people, hearing about new challenges in school districts and learning about new trends from different session leaders.
Please read below some of the insights our Account Executives, Tim Brunson, Justin Chou and Lupe Lugo had about attending the conference.
Why were you interested in attending CASBO?
Tim - I was interested in attending CASBO to meet with districts in person. It is great to see the world returning to Pre-COVID type events.
Justin - It's always a treat to attend CASBO because we get to see our partners in person! We're usually so busy with our day-to-day business it can be hard to take a break and connect folks on a personal level. I love introducing our partners to each other so we can meet new friends and learn from each other.
The sessions at CASBO are always insightful because it helps us understand new guidance and updates on what district offices are prioritizing. The more we understand what's going on, the more we can anticipate ways to provide value and help our district partners.
Lupe- CASBO provides an opportunity for us to see many of our partners from across the State all in one place. There were District partners who I had not met in person because the majority of our meetings were conducted over zoom in the past two years. One of my favorite things to do is to help make connections between district leaders in different districts and counties, especially when I know they are working on similar projects.
When I'm not at the booth, I enjoy attending the sessions because it gives me insight as to what districts are working on, working through, and looking forward to. With this understanding, I know which best practices will be the most helpful to share with Districts across the State.
What were the hot topics discussed?
Tim - Extra Duty Timesheets and ensuring proper funding sources as well as Permit Applications were hot topics this year.
Justin - There were so many changes and updates to narrow down to any specific topic. The sessions that stood out the most were related to looking at data to make better decisions, safety, and employee retention.
Lupe- Universal Meals, Universal Transitional Kindergarten, and Spending ESSER and Other Federal Funds.
What are some stories from the field?
Tim - A new customer, a large district in Los Angeles, brought all of their Permit Applications online and the time and paper saved has been a life saver.
Justin - I happened to be sitting behind an administrator that was using InformedK12 to approve forms during a presentation. I approached them after the session and it turned out to be a friend and partner that I worked with in the past! They told me that the work doesn't stop just because they're at a conference, so it's nice to be able to keep things moving along while they're away from their office.
Lupe- Many of our partner districts shared their appreciation for our platform because it made all the difference in providing access to resources for staff and their school communities during the closures. As well as helped meet compliance deadlines that were imposed this past year which often had short turnaround.