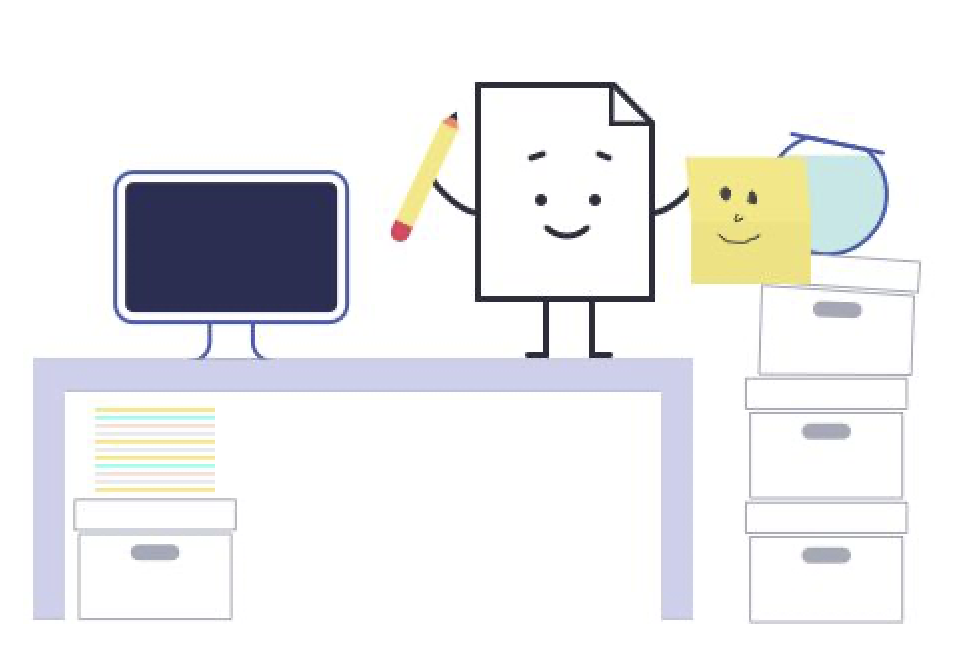 What is Web Accessibility?
Web accessibility, or eAccessibility, is the inclusive practice of ensuring there are no barriers that prevent interaction with or access to websites on the World Wide Web by people with physical disabilities, situational disabilities, and socio-economic restrictions on bandwidth and speed. (Web Accessibility reference)
Why is it important to us?
As you'll learn further on, web accessibility is a vital part of creating a more equitable world for people. The internet is something that we have all come to depend on and especially in education, students need to learn how to access the web.
As an education technology company, our goal is to serve school district staff, students, teachers, and parents. We can only do that if we make sure that our platform is accessible to everyone. We know that making our platform fully accessible is a massive undertaking. We have to start somewhere, and our first step is to learn and listen to folks who work with accessibility and accessibility tools.
What we did for our event
During one of our Friday Team Meetings, we welcomed three great speakers to come and speak about how they are working with web accessibility, some of the challenges they face, and what they are excited about for the future of accessibility.
Celina - Director of Communications at Vallejo City Unified
Celina is working to make Vallejo City Unified school district Section 508 Compliant, a designation that would make Vallejo fully web-accessible. To start this project, Celina reviewed the pages that had the highest traffic on the website and began making those accessible.
Some of her current challenges are training employees on how to make pages accessible. She tells people that incorporating accessibility considerations into your web page shouldn't feel like a chore or extra task; rather it's just a different way to do things!
In her work to create a more accessible district, Celina is fueled by her conviction that if we believe in other forms of equity and inclusion, web accessibility is a major component of creating a more equitable district and society.
In discussing accessibility, Celina let us know that "it's just not that people need it, they depend on it."
Dmitry - Tenured Teacher of the Visually Impaired at Cupertino Union School District
Dmitry works with visually impaired students at Cupertino Union School District. Across age ranges, Dmitry supports students to become independent, determined, and resourceful learners who feel confident in self-advocating. In order to achieve this, Dmitry teaches students about a variety of different accessibility tools and features that they can use to be successful in the classroom.
One of the other ways that Dmitry works with his students is by role-playing common scenarios they may encounter. Some of these scenarios include how to advocate for specific accessibility accommodations to their teachers, how to address questions from classmates or siblings, and practicing for future scenarios like how to talk to potential employers about accessibility.
Dmitry is really excited about some new technology that is available to visually impaired students. Some of these examples include the ability to change devices to dark mode to improve contrast and the ability for individuals to create their own audio descriptions of YouTube Videos (you can see other accessibility advancements here)
Dmitry encouraged us to continue listening to feedback about web accessibility and allow users to report accessibility issues and concerns.
Joel- Experienced Software Developer, Technical Lead, Architect, and Manager aiming to be part of a team developing accessible software
We were really excited to have Joel's perspective as a software developer to discuss web accessibility. Joel recently and suddenly lost his sight and was forced to learn about web accessibility. His perspective has changed greatly since then and he appreciates what people go through when trying to access the basics of the web. You can read more about Joel's journey and learnings from his blog here.
Joel wishes that software developers took simple steps towards accessibility, like using headings, labels, and input elements properly. Backend changes and edge networking changes have allowed us to get away from pushing JavaScript to the browser which can help people using screen readers. From a developer perspective, reducing markup complexity can help folks who use screen readers access websites.
Joel's suggestion on how we can learn more about web accessibility is to just try it! Try using a voiceover when navigating website pages and see what types of problems you encounter. To end, Joel let us know that "Accessibility is greatly appreciated by people who depend on it."
What are we going to do next?
We have set up an internal Web Accessibility Committee that will be meeting bi-monthly to discuss how we can improve accessibility not just internally but with our product as well. We know this is a massive task and understand that a project of this scope will take time. Even knowing how large this project will be, we are committed to doing what we can.
An example of a small but impactful project we are taking on is creating internal articles on our knowledge management platform addressing accessibility best practices. We are currently setting up our knowledge management system and, as we continue to develop this system, we will ask that articles are set up with basic accessibility considerations.
Want to learn more about Web Accessibility? Check out these resources
Use person-first language