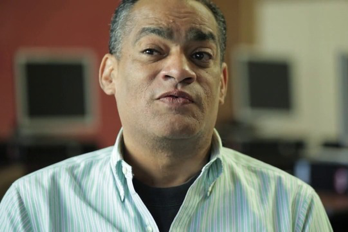 Here are three things to think about when deciding which forms and processes you could manage online:
Which forms have the highest volume in the school year?
Every year, a high number of students and employees move in and out of programs, classrooms, and schools. Automating these kinds of processes could significantly reduce hours spent on repetitive form filling and can make it easy to track which forms have been completed or which ones may still be waiting for a signature or approval. Example forms include:
Student transfer requests

Emergency contact cards

Permission slips
Which forms help districts track access control points and/or protection from liability?
Districts are often a critical support center for dozens of school sites and have to field numerous requests on a regular basis that significantly impact how schools operate. Many of these processes take weeks to complete if done by paper. Informed K12 can help reduce these processes to just a few days and keep important requests moving swiftly. Example forms include:
Acceptable use policies

Key requests

Incident reports
What online solution could support forms and approval flows for more than just one department?
As someone responsible for how technology gets utilized in your district, you have a unique view of the systems that support operations at your district. HR processes don't always live in isolation from Business processes, which don't always live in isolation from documents and forms that reach students and parents. The district is a network that has to communicate smoothly with its many parts. We built Informed K12 to be both flexible and powerful, so any paperwork that a district needs to process can be automated through our platform.
What do you think would be ideal forms or processes to automate for Technology Department Administrators? We'd love to hear your thoughts in the comments section below! And If you're new to Informed K12, request a free product demo with one of our district specialists or contact us directly to start the conversation about how you can make an impact at your district through paperless forms and workflows.