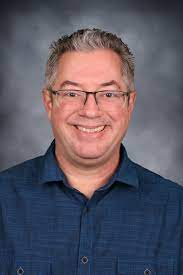 Background

Like many others, Oak Grove School District administrators tried a few different solutions to reduce the unintended friction behind using paper forms. Accountability was often an issue in hiring; without a transparent and standardized process for Personnel Action Forms, it was difficult to track positions from conception to onboarding. The district's reliance on paper also fueled a known issue with following up on the status of a form. If employees didn't know where the form was on the approval route, it was difficult to send reminders. Questions like, "Was the Personnel Action Form with the Office Manager or the Director of HR?" or "Who do I email to check on the status of my request?" were becoming increasingly difficult and cumbersome to answer.
Immediate Solutions with Informed K12

When shopping around for a solution, district administrators came across Informed K12. As a workflow solution, Informed K12 was the solution of choice because we know and understand some of the intricacies of public school districts. Additionally, Informed K12's platform allows form creators to use PDFs of existing forms as the underlying document for the online form. Steve Harmon, Education Technology Specialist at Oak Grove School District, also noted that implementing the new platform forced him and his team to re-evaluate some of their processes. Steve came to understand goals and roadblocks for other departments, like HR and Business through multiple working sessions with their Informed K12 Customer Support Manager. Likely enough, partnering with Informed K12 encouraged district departments to collaborate more effectively and share information more openly with one another.


"One of the things that we really liked about Informed K12 was the ability to take a form and put it online, but make it look just like the paper form.

We knew it would be easier for our employees to interact with an online form that had the look and feel of the paper one."

Steve Harmon, Education Technology Specialist
Results

➔ Increased transparency on the status of submitted forms
➔ Greater accountability for administrators to identify and troubleshoot issues early on
➔ Submitted nearly 50,000 forms online
➔ Can add up to 100 forms online to Informed K12 platform
➔ Dozens of teachers, staff, and families report that the online forms are easy to use, efficient, and eco-friendly
Top IK12 processes

Student Handbook Signature Pages
Volunteer Application
Print Shop Form
Personnel Action
Purchase Order
Oak Grove School District
San Jose, California
8,860 students
385 employees
18 schools, PK-12

Interested in hearing more?