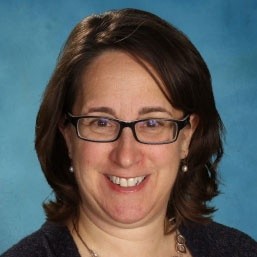 Background

District administration was keen on finding a form and workflow management system. There was a rising need for more accountability throughout the district. Mistakes were being made, from incomplete form submissions to sharing wrong information. Moreover, there was a need to find a solution that could be used by multiple people in the district without constantly relying on directors and others in leadership positions who were short on time and bandwidth. The district had recently partnered with a large eSignature platform but the implementation was unsuccessful. They needed to find an implementer that worked specifically with public school districts.
Immediate Solutions with Informed K12

Administrators from Windsor heard about Informed K12 through colleagues at a neighboring district. With help and communication from Katrina Wicks, Director of Information and Technology at Windsor, staff felt that Informed K12 would be a much more effective and user-friendly solution compared to the other platforms they have tried in the past. The team responsible for implementing the new platform was impressed with the customer service from Informed K12 and the ability to provide suggestions based on best practices from other districts.


"There was a liability associated with forms not being filed properly. It would only be a matter of time before something bad happens as a result of paperwork not being processed properly.
Additionally, our users expected that we would have electronic processes. Everything else in their world was electronic."

Katrina Wicks, Director of Information and Technology
Results

➔ The district was able to significantly reduce its reliance on paper

➔ Subsequently, the district was able to save money by ordering less paper and printing supplies

➔ In 2021, Windsor expanded their license with Informed K12 and can now add over 100 forms and processes to the platform

➔ District staff report that they are much happier with the district's ability to field requests in a timely manner
Top Informed K12 processes

Mileage Reimbursement
Extra Pay/Extra Work
Travel/Conference Request
Field Trip Request
Late Arrival/Early Release
Windsor Public Schools
Windsor, Connecticut
3,300 students
350 employees
6 schools, PK-12


Interested in hearing more?