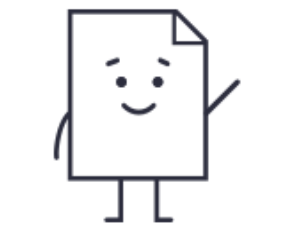 It's been over a year since the murder of George Floyd drove millions into the streets to protest the killings of black Americans at the hands of police. While the trial of Derek Chauvin gave some accountability, there is so much that still needs to be done. Zak Cheney Rice writes in NyMag "It's easy to mistake the worst outcome for the most urgent crisis, but the reality is that the vast majority of people who have violent encounters with the police live to tell about it." He details the story of a 6 year old girl, Kaia Kirkland and her family who are still struggling with the psychological trauma and financial impact of a police officer at Kaia's elementary school violently arresting Kaia. America is still struggling through reimagining police and what progress we make towards improving the day to day lives of black Americans.
Last year in our CTO's blog post to show solidarity and support for our black colleagues, she highlighted that to truly confront systemic racism we must also address the insidious, prevalent and non violent day to day racism. The work to dismantle white supremacy in the United States is not an end point but a long continuous journey. To do our part as a company, we also wrote that we wanted to deeply think about ways we can combat the subtler forms of racism and intentionally commit to the inclusion side of DEI. To show that we are continuing that work, we wanted to share some highlights of what we are doing to support BIPOC communities and work to address the inequalities in hiring and tech.
Hiring
We work to create a diverse work environment through our recruitment and hiring practices. To meet these goals, we follow the Rooney Rule hiring principle.
The Rooney Rule states that companies must interview at least one person from an ethnic minority group for each role opening. It was first implemented in the NFL, but many tech companies have recently adopted it to their own hiring practices. At Informed K12, we believe the original Rooney Rule does not reach far enough. We've revised it to ensure it puts the responsibility on us to recruit talent from diverse channels.
For every requisition (1 hire) we fill, we need to have at least (2) candidates from an underrepresented background (Black or Latinx) make it to the final skills exercise stage of that interview process.
A common line in tech is that the lack of representation is due to a "pipeline problem." This isn't always the case. More often than not, the problem is the reluctance of tech companies in committing to doing the hard, intentional and long term work to build the pipeline.
At Informed K12, we've tried to reduce some of the artificial barriers to entry (ex. Degree from a top school) that many companies impose. Additionally, we've expanded our sourcing efforts outside of tech in looking for people with backgrounds in non profits, education & teaching and others who are interested in making a career change into tech.
There's a wealth of talent out there that's ignored by traditional tech companies. We make every effort to find that talent. It's how we've built a diverse team of unparalleled quality that delivers uncommon results. As we continue to grow as a company, we are committed to maintaining this practice and hope to expand our efforts.
Education, Awareness & Additional Resources
Weekly in our All Hands meeting, we highlight a company-wide document titled "Personal and Political are Not Dirty Words." The content of this document is for employees to share their thoughts and reflections on social justice issues, personal causes that are close to them or comments on current events. We are so grateful that many of our employees have chosen to share personal stories, oftentimes being incredibly vulnerable when voicing the things that are top of mind for them.
Recently it is unfortunate that a handful of Silicon Valley tech companies have come out to "ban" conversations around social justice and societal issues in the workplace. At Informed K12, we believe that everyone should be able to bring their full selves to work and realize our work does not exist in a vacuum. In a year that has forced us to confront a global pandemic that highlighted the systemic inequalities in our society, police brutality, racial injustice and violence at the Capital, we cannot reasonably expect our employees to not be profoundly impacted. To not recognize that being able to not speak on these issues and choose to turn away is a privilege most our black and brown colleagues do not have, shows lack of real understanding of how deeply tied these issues are to the identities of black and brown Americans. To state that we should not talk about these things is to deny the humanity of many of our colleagues and ask them to set aside their health and mental wellbeing for the sake of the "comfort" of some.
As a company we continue to try to create space to discuss these issues both in formal and informal settings. Below you will also read more about how we are also setting norms to make sure these important but complex discussions are handled properly.
Professional DEI Facilitation
We are excited to start working with a DEI consulting agency, MWR Consulting, to help us understand how we can best discuss DEI topics in the workplace. We realize that we are not experts in DEI discussions, moderations or facilitation and are happy to learn from those who have expertise in this area.
It has taken us a few missteps as a company to understand the importance of bringing in professionals to help train us in running DEI discussions. Last year, we asked individual company teams to lead monthly DEI discussions about a topic that interested them. While there was a lot of great work that went into these discussions, there were times where the lack of training and understanding on how to approach these conversations fostered a potentially non-inclusive environment. Our goal in this structure was to involve everyone in the company in learning and engaging in different topics related to DEI, however we fell short when it came to setting norms in these discussions.
Our first sessions working with MWR Consulting will be focused on setting norms around how to best discuss topics such as race, identity and inclusivity in the workplace. In our learnings, we understand that these discussions can be very personal and sometimes difficult which is why we want to make sure that our company has clear guidelines to ensure that we are protecting our employees and giving a true space for everyone to feel heard.
What's to come
While we are proud of what we have done so far, we understand that we cannot be complacent when it comes to continuing our commitment to DEI. Our next blog post will highlight some new projects and processes we are working on.