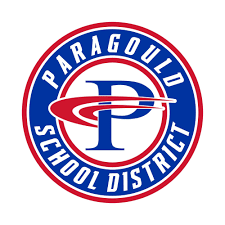 Problem: Transitioning from Manual to Digital Processes
Pam Beach, the Director of Personnel at Paragould School District, had long been searching for a solution to the challenges posed by the district's reliance on paper-based processes. The district's forms, ranging from timesheets to onboarding documents, were causing administrative headaches. With an increasing workload and the need for accuracy, Pam knew that transitioning to a digital solution was essential.
Solution: Informed K12's Customizable Form Platform
At a local conference, Pam came across Informed K12. Pam's interest was piqued during a presentation that showcased the platform's capabilities. The forms discussed during the presentation—Leave, Reimbursement, Timesheets, Onboarding, and PD Request—resonated with Pam as they represented areas where the district needed the most support.
The most pressing concern for Pam was the time-consuming process of manually entering data into the district's HRIS and ERP systems. The promise of Informed K12's platform was like a breath of fresh air. It offered not just digital forms, but also automation, accurate data management, and the potential to reclaim precious time.
"The platform also gives me just one place to go look at everything. If the auditor wants to see an employee's forms, I don't have to dig through a paper record and hope that it's still in there. I can just pull it right up out of it from Informed K12."
- Pam Beach, Personnel Director at Paragould School District
Smooth Adoption and Positive Feedback
The district's adoption journey with Informed K12 was marked by collaboration and successful implementation. Three high-volume processes—Leave Request, PD Request, and Reimbursement Request—were seamlessly transitioned. The district's leadership provided robust support, with even the superintendent becoming an active user and manager of the system.
Feedback from district employees echoed the positive impact of the transition. A facilitator at one of the district's elementary schools exclaimed, "I am loving it so far." Another facilitator at a different school site expressed how the transition to online forms simplified processes and was well received by teachers.
High Adoption Rates and Process Improvements
Informed K12's platform played a pivotal role in streamlining the Request for Leave process, which became the main driver of adoption. With over 1,400 submissions, the form demonstrated high usage and quick processing times. The engagement of secretaries, accessibility of forms, and positive feedback further validated the district's decision.
One of the standout benefits was the superintendent's involvement as both an approver and manager of a form. This dual role facilitated effective communication with staff, contributing to the platform's success.
Future Prospects and Takeaways
Paragould School District's journey from paper to digital forms, powered by Informed K12, showcased the potential for transformative change in education. Pam Beach's vision of saving time and eliminating manual errors became a reality. The success of the platform was evident in the smooth adoption, positive feedback, and remarkable improvements in process efficiency.
As the district gears up for a new school year, the partnership with Informed K12 stands as a testament to the power of technology in overcoming administrative challenges. From reducing processing times to empowering staff and leadership, the story of Paragould School District serves as inspiration for other institutions seeking to modernize their operations.


Paragould School District
Paragould, AR
3,210 students
460 employees
7 schools, PK-12
Top IK12 Processes
• Request for Leave
• Hourly Timesheet
• Reimbursement Request
• PO Request
• Classified & Certificated Contracts
Interested in hearing more?