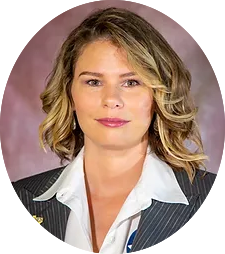 Background
Region 8 Education Service Center (ESC) is one of 20 Regional Education Service Centers in Texas. Education Service Centers are tasked with assisting school districts with improving student performance while also increasing the efficiency and effectiveness of school operations. Thus, it is no surprise that administrators at Region 8 ESC turned to Informed K12 for support to increase the efficiency of some of its internal processes. Like many other leaders and governing bodies in the public education sphere, the Region 8 ESC was losing time chasing forms for signatures and approval.
Immediate Solutions with Informed K12
When we spoke with Mary Irvin, Business Services Payroll Clerk with Region 8, she reported that she has saved time since partnering with Informed K12. After moving forms onto the Informed K12 platform like Time and Effort, Onboarding Packets, Contracted Services Agreement, and Approval for Travel Reimbursement, she no longer has to travel throughout the building to get signatures for approval. She has also saved time because she no longer has to wait until individuals are back in the office to complete pertinent business. With Informed K12, Mary can send reminders to staff to sign necessary forms and recipients can access forms from anywhere online.
Tammy Cunningham, Payroll Manager with Region 8, also shared similar sentiments. Now that they don't have to chase down forms for approval, data entry is more efficient and accurate. Recently Region 8 moved its 40-page onboarding process onto the Informed K12 platform. New hires no longer have to complete the process manually.
"We use an electronic system for filing in the Payroll Department, and by using K12 we are able to select the print option to simply bring all complete electronic forms directly into their filing locations. We are so thrilled that Informed K12 is capable of keeping this entire process electronic. At Region 8, we utilize the same forms and processes, but by incorporating Informed K12 the workflow timeframe is cut down drastically."


Mary Irvin, Business Services Payroll Clerk
"When we need help with a form, the Informed K12 customer success team meets our needs promptly and with excellent customer service. We appreciate the work and customer support from Informed K12. We would highly recommend them."

Tammy Cunningham, Payroll Manager
Results

➔ Significantly reduced hours of manual work printing and approving forms
➔ Administration can quickly send forms back for correction, allowing for more accurate data
➔ Can now digitize up to 110 forms and processes on the Informed K12 platform
Top IK12 processes

Out-of-Region Travel Form
Reimbursement Form
Contracted Services Agreement
Recommendation to Hire
Region 8 Education Service Center
Pittsburg, Texas
46 school districts
56,112 students
Interested in hearing more?